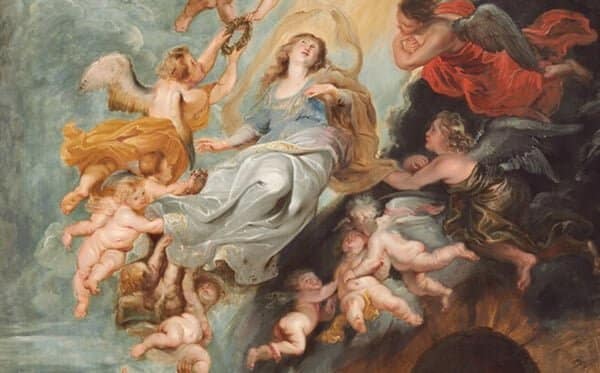 Peter Paul Rubens, Detail from The Assumption of the Virgin, Oil on Panel, 1626
The rhythmic sound of African drums echoed through the vast interior of the Cathedral.
It was an unexpected acoustic experience, and the historical tour we'd seen advertised was looking increasingly unlikely.
There was just Vanessa and me waiting patiently at the back of the Cathedral when the tour guide arrived; she was getting extremely agitated. She hadn't known the performance was on, the volume was too loud, a new musical set had just started, and her tension was building.
She was miffed.
But then our saviour came, a gentleman from Romania. Our tour of two had become three. We were off to the races.
I was in Antwerp (just last month) exploring Ruben's home and studio, but nothing had prepared me for the pure brilliance of his works that lay only a few steps from our hotel lobby, hidden behind the doors of the Cathedral of Our Lady.