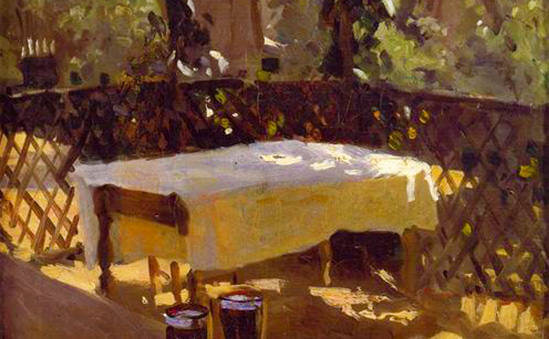 "A Painting is complete when it has a Shadow of a God"
Rembrandt van Rijn
I remember being taught at art college that shadows weren't really present in paintings until the Renaissance period.
And you'd be forgiven for thinking when you look at some beginners work, that they were from Ancient Greece – they didn't use shadows either!
In live painting classes in the past, when I've mentioned the words 'cast shadow', students concentration wains or worse, a look of rising panic crosses their faces as if they've been duped into a technical drawing class.
I'm not quite sure why cast shadows seem so mysterious, elusive or confusing. Shadows help to 'ground' an object and learning to accurately observe them, is the most effective way of making your paintings look convincing.
And just by switching the name around it seems easier to digest.
Shadows cast.
I want to keep it simple without the complications of multiple light sources or atmospheric perspective that occurs in vast landscapes, today I am going to focus on shadows cast outside, by sunlight.
Shadows cast by a tree, by a building, shadows cast by a chair or plant pot. The shadow that is falling onto the ground, or against a wall, or onto a table.