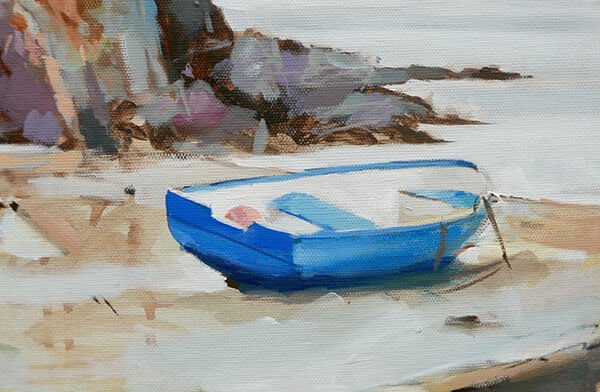 Will Kemp, Cornish Fishing Boat, Acrylic on Canvas (detail)
Last week I was lucky enough to spend a few days in South Cornwall and caught the most fantastic weather. I'd visited this stretch of coastline before and enjoyed fabulous Summer sunrises & sunsets, fresh seafood and sparkling Mediterranean colours.
Seasons can often show you new sides of a landscape and experiencing it all again in Winter was totally invigorating.
Atmospheric mist enveloped harbours, it was wilder with more dramatic changes in light, and the sombre Winter palette reminded of James Abbott McNeill Whistler's landscape paintings.