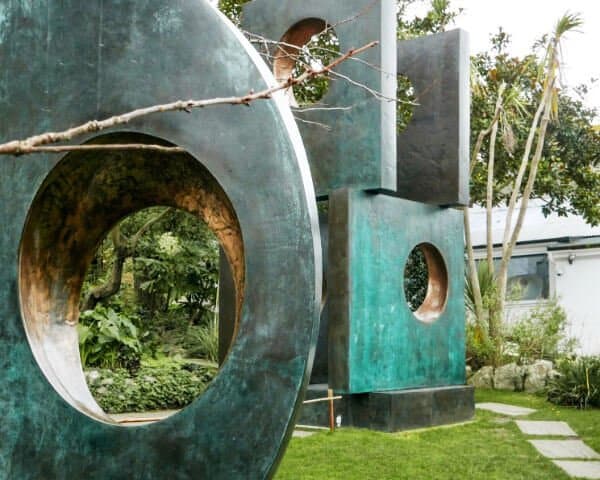 Inside the Artist's Studio
On a brisk winter's morning in the coastal town of St Ives, we negotiated our way down the steep lanes, past whitewashed slate-roofed cottages to Trewyn Studio.
Home to one of Britain's most important twentieth-century artists, Dame Jocelyn Barbara Hepworth (1903 – 1975), who lived and worked here for more than 25 years.
Trewyn Studio – now the Barbara Hepworth Museum & Sculpture Garden, St Ives, Cornwall
Her secluded garden studio lies behind the white arched doorway and protective stone walls to the right of the house. The property is now owned by Tate gallery but has been left as close as possible to when she worked in the gardens under the Cornish light and amongst the seagulls.