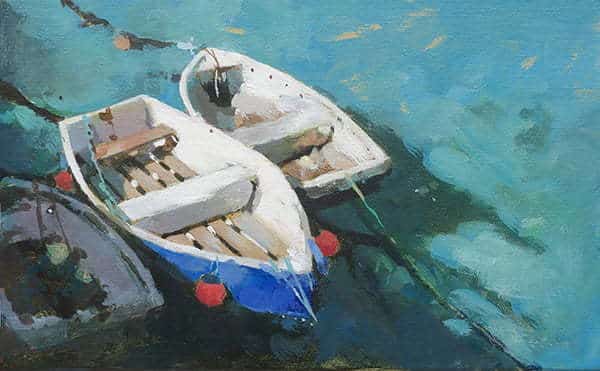 Longing for the sea during lockdown, I decided to have a look through some of my old travel photos from trips around the coast.
I did a few thumbnail sketches looking at different images; I liked the diagonal composition in the first sketch. I used an Acrylic Marker by Daler Rowney (FW Marker) filled with Sepia High flow acrylic (Golden Paints).
I settled on an image looking down on some fishing boats, moored in the harbour of St Ives, Cornwall.
You can download a reference image below to follow along with this acrylic lesson, hope you enjoy it!