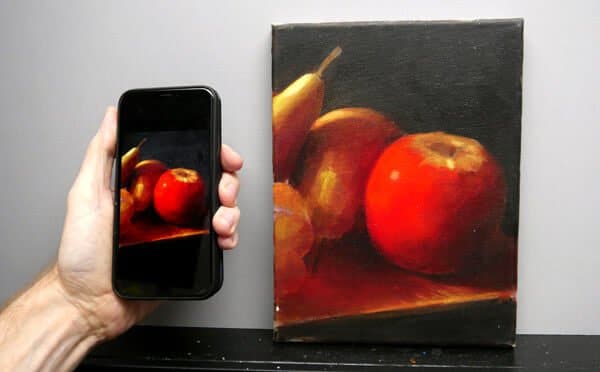 I see a lot of fantastic success stories from the tutorials on the blog and one of the most common footnotes is,"'my painting looks better in real life than it does in the photo."
90% of them are taken on a phone or iPad and over the last couple of years, I've found smartphone cameras are getting better and better, as long as you bear in mind their sensor size.
A traditional camera has got a much larger sensor, in comparison to a smartphone.
The larger the sensor, the bigger the surface area available to capture light on, so to get the best out of your phone and get great exposure on your shots, you need to follow a few easy steps.
I've put together a guide below which addresses some of the most common issues and the simplest way to fix them. There are two main approaches, natural light or artificial light, depending on what lighting conditions you have available to take your photos in.
Continue Reading
9 Common Mistakes when Photographing your Artwork with an iPhone (and how to fix them)