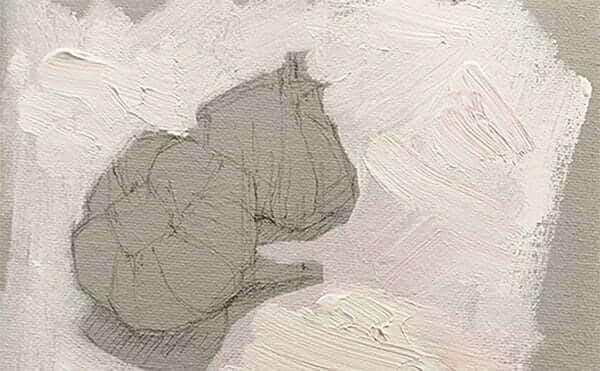 And Overcoming Masterpiece Anxiety
The first painting I remember having an immense amount of pressure to get right was in my GCSE art exam.
For the final piece, I moved into new territory and arranged my own setup of objects in front of my easel.
I thought a still life would be the easiest choice for a timed study.
It felt doable, and I was too nervous about tackling a portrait. I also knew there were a few rules I should stick to.
A harmonious colour palette, good placement of objects and strong directional light.
After moving a vase, a bottle of wine and a bunch of grapes around for a little longer than anticipated, I reckoned I should just get on with it.
And some aspects of the finished painting worked ok. They really did.
My drawing wasn't bad and the composition was balanced, but the hardest job was judging the colours from life. The light kept changing, I remember desperately trying to block off bits of the window and the immense pressure to create a 'finished piece' really lost all the logic and joy of observation.
I know we don't often find ourselves in art exams, but the same pressure of having to make a great painting every time we pick up the brush often results in unfinished work or worse, unstarted work!
I've found the best way to get around this and bring spontaneity back into my studio is to try and paint daily.
Do a quick small study of something I already have lying around the house, try a new technique, colour palette and subject with no expectation.
Just thoroughly engage in the process.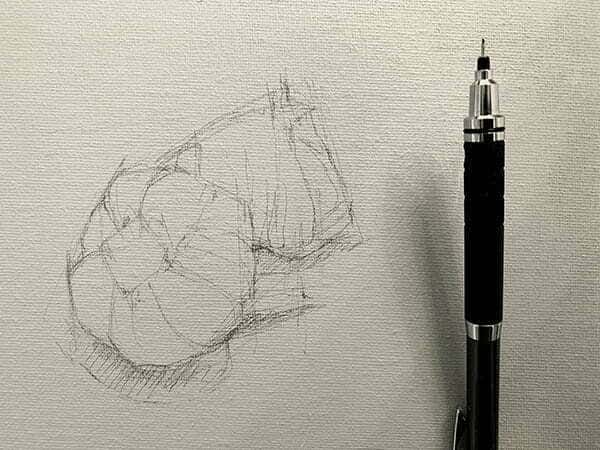 15-min sketch of garlic onto Raw Umber & Titanium White Ground.
45-minute total painting time.