An Artist in His Studio, John Singer Sargent, 1904
Last month saw the opening of a new exhibition at the National Portrait Gallery in London.
The show highlights the work of one of my favourite portrait painters, John Singer Sargent (1856 – 1925)
I've been a fan of Singer Sargent's paintings ever since visiting the Tate in London as 15 year old student, blown away by Carnation, Lily, Lily, Rose, the most compelling scene with its magical sense of glowing light.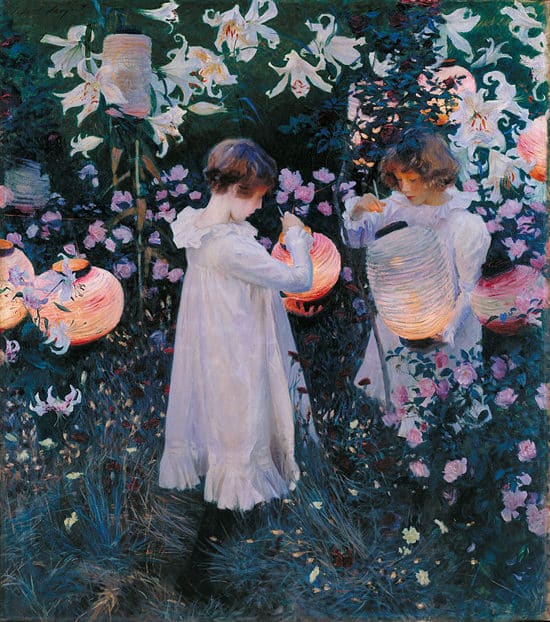 Carnation, Lily, Lily, Rose, John Singer Sargent, Oil on canvas, 1885
I'd always thought it was quite a small painting having only seen it in books, but in reality it's nearly 2 meters tall by 1.5 meters wide, the sheer scale of it being life-size really draws you into the piece. The golden hour light is fading and the glow from the lanterns illuminates the girls faces so beautifully.
And that's often the most fantastic thing about visiting an exhibition, the experience of sitting in front of the painting and seeing it through the artist's eyes…