Considering it was mid-April in England, we were treated to some truly amazing weather.
We'd travelled down the coast to an area of South East Cornwall called 'The Forgotten Corner'. Often overlooked due to its remote location but we found some cracking little-secluded coves and practically empty sandy beaches.
Artist's have always been drawn to Cornwall due to the quality of light and mild climate, but the trip for me was all about getting to the sea.
The ever changing tide, the allure of cliff edges, the great expanse of sky and the unpredictable power of the waves.
We wanted to get to the edge, be battered by the elements and this was the closest we could find.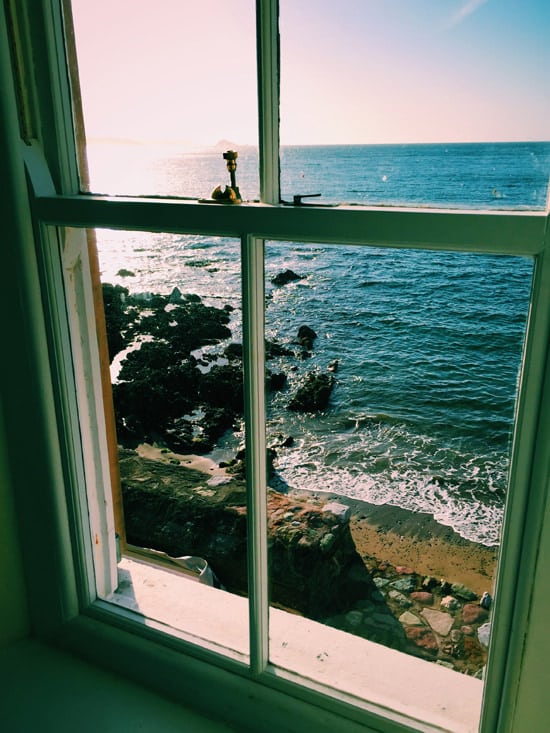 View from our cottage window – Rame Peninsula, Cornwall