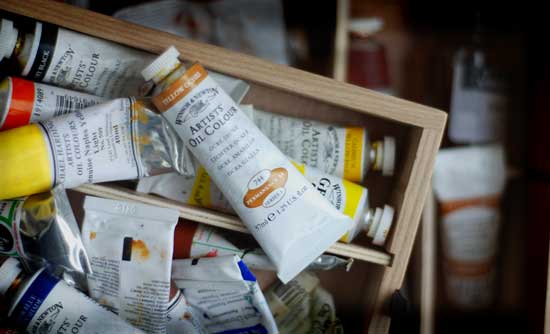 "I am a simple man, and I use simple materials: Ivory black, Vermilion (red), Prussian blue, Yellow ochre, Flake white and no medium. That's all I've ever used in my paintings.
L.S.Lowry
A great deal of things in nature are actually very muted, it is often the difference between light and dark and warm and cool colours, rather than the use of a bright colour.
If you want to paint subtle still life paintings, choose muted earth colours.
If you want very bright, vivid abstracts, you might need some more man-made pigments that have a higher colour saturation.
My suggested basic acrylic colour palette is somewhere in-between. It allows bright colour mixtures as well as subtle. The pigments are all light-fast (will not fade over time) and are a mixture of series (the price labelling system of paints) so the cost will be kept down….