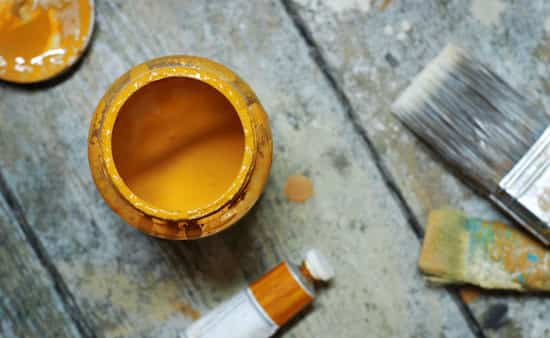 The number one mistake all beginners make is buying a pre-stretched canvas or canvas board from a discount book store and not unwrapping it.
The number two mistake is leaving the canvas white when they start painting.
The first technique I always teach in painting (and a practice I use on 99% of my work) is to cover the white canvas with one solid paint colour which is called a ' toned ground',  this is just short for 'background' and is No. 1 of my painting principles.
Using a coloured ground does a number of fantastic things that are not to be underestimated when starting to learn to paint.
It can transform your paintings by making them look more professional, more finished and can drastically increase the speed in finishing your painting…Different artists throughout the ages have used toned grounds in their work, after priming a canvas with gesso, from Turner to Jack Vettriano.
Turner used to pre-colour sheets of watercolour paper with different hues (colours) of browns and greys.
When faced with a scene he would then look through his pre-painted watercolour sheets and select the most appropriate colour, for example, a warm brown for an Autumnal tree scene.
You can apply a toned ground opaquely or as a transparent stain (called an imprimatura), for our initial purpose opaque is best as it stops the acrylic painting looking too 'watercolour'
What colours do you use for the toned ground?
My preferred choice for landscapes, still life's or portraits nearly always stem from one of  the Earth colours. See: What are my paints made from?
Usually either Burnt Umber + white, Raw Umber + white or Yellow Ochre.
For the absolute beginner I recommend using Yellow Ochre as it is usually included in most beginner sets and can be used straight from the tube.
This can cause some hesitation if you are first starting painting as the yellow can seem too strong if you are painting a blue see scene for example, but you just need to have a little faith.
Are your watercolour techniques ruining your acrylics?
If your coming to Acrylics or Oils from Watercolour you will naturally use too little paint.
Watercolour is based on diluting,  Acrylic is based on adding.
If you combine scratchy, watery paint onto a white canvas your painting will look amateurish.
If you have the same scratchy watery paint on a opaque ground colour your painting will look rockin because the ground is doing all the work for you.
How does a coloured ground help me?
Bought canvases and boards are always white. When you have a white canvas any colour you paint onto it looks drastically different because the optical effects and tricks colour plays on you.
As a beginner, this can be disconcerting, for example, if you paint a light grey onto your white canvas it will look black.
With an untrained artistic eye its really hard to judge colours and tones because of the effects of simultaneous contrast.
Pro tip: Have a look at the video half way down this article to see the effects of simultaneous contrast
How do I apply an Acrylic ground?
Time :10mins
Level: Absolute beginner
Materials: Yellow Ochre Acrylic paint, white canvas or canvas board, decorators brush, kitchen towel, small old brush, water, old newspaper.
Pro materials: (tear off palette, palette knife, water mister, Golden fluid Acrylic)
So here's what you do:
1. Lay old newspaper on the floor, or work on a really old floor.
2. Mix the yellow ochre in a jam jar/old mug with water until it's the consistency of custard. Student Quality paints will need less water than artist quality paints.
3. Grab some kitchen roll in your left hand (because your bound to get some unwanted drips when you first start). Pick up the canvas. Paint around the edges first, trying not to get too much overflow onto the front of the canvas. Angle the brush to minimize bristles sneaking over the front of the canvas.
4. Place the canvas on the floor or low table. Then working quickly brush the paint from left to right to cover the canvas.
5. When you paint there will be darker streaks of paint on the edge of the canvas  because the bristles push it out. You have to keep working backwards and forward to smooth out the indiscretions.
6. squeeze the brush in the kitchen towel to take out most of the moisture and then gently go over the canvas again working from left to right, overlapping strokes and lifting the brush at the end rather than working back and forth.
Watch out for drips on the side of the canvas and if your too enthusiastic watch out for spray from the brush.
Pro Tip: I premix a whole airtight plastic container with a ground colour so I don't have to mix the perfect consistency every time.
Pro Tip: If you are mixing the paint and the water together don't use the decorators brush, it will pick up too much of the paint and be tricky to mix together. Try using a plastic kitchen spatula, old paintbrush

Pro Tip: I Use Golden Fluid Acrylic paint as it has a stronger staining effect than watering down Heavy body paint.
Pro Tip: If using Acrylic ground for oil paint make sure you add water to the acrylic. As acrylic is plastic based it can cause a skin that the oil paint will sit on top rather than sinking into the canvas.
Pro Tip: If you add too much paint to the initial layer the paint won't behave the same on the weave of the canvas.
So where do we go from here?
You've unwrapped your canvas and got a lovely coloured ground painted. Now we need to have a quick understanding of brushes so we have the right tools for the job.
Resources

These brushes are off the hook, brilliant for decorating at home as well, come with a little cardboard 'brush house' to keep the brush in shape between uses. Look out for sets for sale as these can be really good value. I usually buy mine from Johnstones paint. They look like a trade only company but are also open to the public. And they do a free painting app for choosing colours to decorate at home!
I predominantly use Golden paints as I find the colour saturation really good and the Titanium White has some amazing opacity. They also have a huge range of mediums, Gels & varnishes.
You might also like:
1. 8 key differences between student grade & artist quality paints