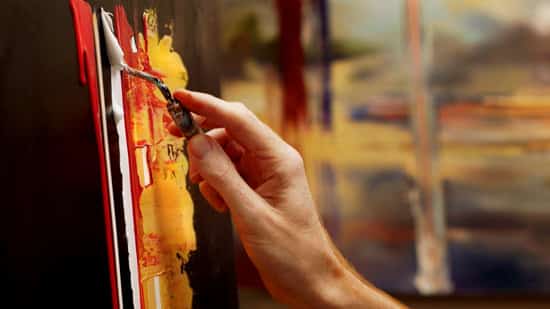 On Painting, Procrastination and What Might Have Been
 "For of all sad word of tongue or pen, the saddest are these. "It might have been."
John Greenleaf Whittier
I always feel so sad when I read this quote, "It might have been…"
What a waste.
So many aspiring artists come to me with a real passion for learning how to paint and ask me where they should start?
Not knowing where to begin or muddling along on your own can be really slow progress and eventually the paints can spend more time in your box than on your canvas.
Your dreams of becoming a painter get lost.
But you were so close!
If you came to my studio with the question 'I have a week to learn how to paint, what do I need to know?'
I'd strip the learning process down to basics, the fewest brushes, a few key colours and an essential introduction to the wide properties of acrylics.
Materials and set up, colour mixing and pigment choice, brush handling and palette knife techniques and gels and mediums.
Then we'd get painting using methods that achieve great results even if you've got no artistic training.
Why Acrylics?
Acrylics can be used in thin transparent washes like water colours or in a thicker more opaque form like oil paint.
They dry quickly and can be diluted and cleaned with water making them simple to use, odourless and accessible for the beginner.
So when are you coming round, right?
If you've never even picked up a pencil I'd always usually recommend learning how to draw. Which I know sounds a little deflating … you want to learn how to paint!
However, learning to draw sets you so far ahead, so quickly, it really is the most 'bang for your buck' for a set of principles that don't change.
But what if the allure of colour is too much to resist and you want to get straight into painting?
Well, I've been working on a new course just for you…