Below is a gallery of students work that have been inspired by the Blue & Orange Complementary Study in The Simple Colour Mixing Acrylic Course
If you've completed the study from the course yourself drop me an email and I'll add it to the page!
Anne Wilkinson – Lovely subtle observation within the forms of the apricots
Paddy Wilkinson – The inside of the bowl has been judged perfectly to give that illusion of shadow
Inna Balanica – Fantastic detail on the knife, gorgeous handle and reflected colours of the apricots in the blade
Eddie New – An amazing result. The knife looks brilliant and the apricots really sit well together in the composition.
Emily Willy – A brilliant job, the form of the apricots works so well and the stronger touches of blue really pull the colour balance together
Bob Hagger – Loving the bowl and the background hues and the drawing of the knife within the scene
Kathleen Georgopoulos – Great fresh colours, with a confident painterly stroke
Lawrence Driscoll – Amazing work with the apricots. Absolutely love the knife and the reflections, the whole piece balances really well.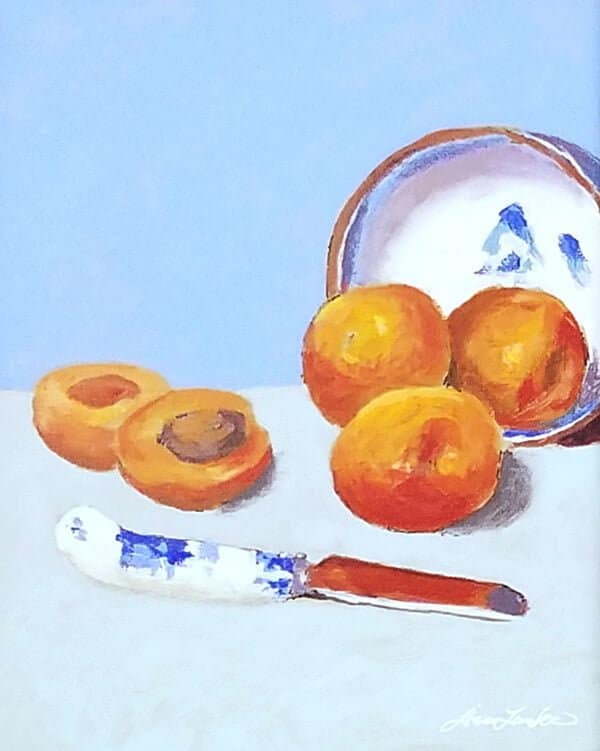 Lisa Laufer – Love the colour balance on the apricots, those little dashes of the stronger blue work really well and the texture on the surface looks epic!
You might also like: