Student Success – A Cornish Seascape
Below is a gallery of students' work that has been inspired by my acrylic painting training:  A Cornish Seascape Course.
As you can see, the results so far are great. It's always a moment of reflection to see how far my students have developed with my courses.If you've completed the painting yourself, drop me an email, and I'll add it to the page!

Pam Strachan

Richard Clarke – (Richard used Water-mixable oils to follow the course)

Suzanne Hirschberg Kane
Tana Shanagher
Mark Sellers
Grace Hanney
Inge Heynderickx
Dee Hazell
Hermie Steenkamp
Neil Collins
Peter Ballantyne
Sue Boulton
Terill Mensah
Cynthia LeBlanc
Peony Lim
Peter Manley
Joos Priem
Victoria Keeble
Ron Osborne
Nick Fletcher
Glenn Moodie
Sally Anne Cameron
Julie Johnson
John Bottone 
Carla Zainie
Julia Eichenberger
Patricia Spencer
David Wilkinson
Derek Allan
Carminia Gutierrez
Steve Riley
Anne Wilkinson
Paddy Wilkinson
Alison Kemp
Pam Mason
Lenore Robson
Gail Greenwood
Barbara Magor
Carmen Martin
Anita Hawksworth
Andre Wattie
Barbara Magor
Veva Shepard
Linda Gillin
Paul Shearwood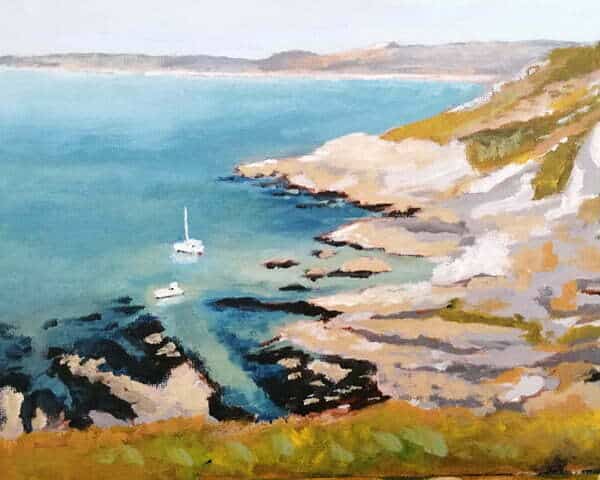 Tobias Lupo